If you find yourself feeling not good enough more often than not then take a good look at what you are doing or who is around you…
Self-love is so important and you are a hottie so stop feeling less than! 🤷🏻‍♀️
There is no reason (well maybe a couple) to do things that make you feel like you're not good enough or pretty enough or interesting enough.
I know personally there are a few things or places that I try to avoid because they leave me feeling drained of my self-love energy.
This is subjective to you and your feelings. No one can make you feel anything but that being said you might feel a certain way after certain experiences or running across certain people and if that's the case then (in my opinion) the best solution to keep you in the best vibe for YOU not anyone else is to avoid those places or people. Well…as best as you can.
I know, for example, I have started to hate going to a specific spot in SoCal. This is my own issue but the last few times I've gone and been excited for food or drinks and just the vibe… I left feeling like crap and ugly.
A few of the things that led to this:
My friend and I were seated in the very back hidden from the world at the places we went to. One was for food and even though there were empty tables in the shade, for some reason (I hate that the first thing my mind races towards is my race or my weight) this place thought it was a bright idea to seat us at this table where the sun was directly hitting one of our chairs. I wish I was more confrontational than I am but RIP. And it wasn't even like a "maybe she's in the sun" type of thing. No, the sun was straight hitting my fat head and I had to use a hand for most of the meal to block it.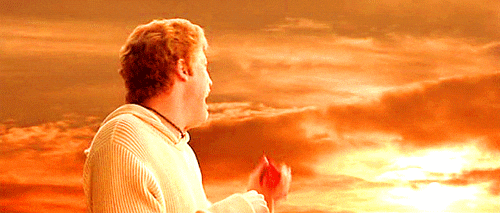 Then, we went to a bar. It's open seating so when we saw some people leave the corner area of the bar area we booked it to the chairs there or I should say chair because I was standing as there was only one.
The bartender was super friendly and asked us what we wanted, even offered us a menu. We ordered and she made our drinks. Handed them over and then out of nowhere her attitude changed and she said we couldn't sit there.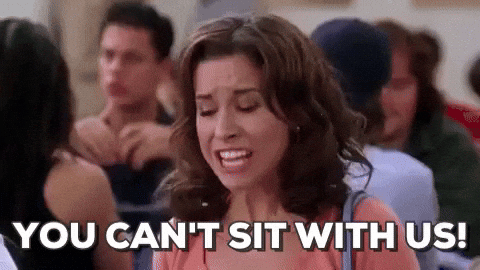 Apparently someone had moved the chair there and it didn't belong there(even though it didn't look like the table chairs but resembled the other bar stools which my friend brought to her attention). She said someone had moved it there and it wasn't supposed to be there.
She didn't budge and so we had to move which was kind of embarrassing. I couldn't understand for the life of me, why before she took our drink order and was super nice…why she didn't let us know we couldn't sit there. I guess they need the revenue?
Again I hate the first thing my mind races towards, but I couldn't understand why the people sitting there before weren't told the same thing we were. This same place later… when we finally got a table, coincidentally seated us at the back of the place like we were too ugly to be seen. 
Last thing was the speakeasy we wanted to get into. We were told to go back in an hour as the place was a little full only to arrive an hour later and be told that they weren't allowing people in anymore like at all. The door opened at one point and we saw people leave and the place looked rather empty.
Okay, end personal rant.
I get it. I'm being a baby/victim maybe, but meh. They are my feelings. This is my post.
Anywho, once I got home I couldn't stop thinking about those experiences and I was feeling kind of crappy about myself. That's when I realized that if I would have avoided that spot, I wouldn't have ever felt less than.
Why feel crappy when you don't have to. Am I right?
So in summation, my solution to issues involving places like this: AVOID THOSE PLACES. AVOID PLACES WHERE YOU FEEL LIKE YOU DON'T BELONG OR ARE NOT GOOD ENOUGH TO BE AT.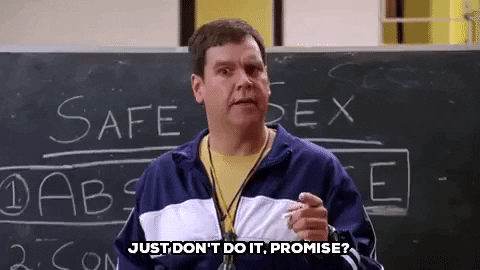 Next.
This same solution can apply to other issues. Like…clothing. Maybe you are not in the greatest "shape" of your life as compared to societal norms and so you always find yourself feeling not good enough in certain clothes.
Well, I will have you know that there are clothes out there that no matter what size you are will have you feeling like the hottest girl ever. You just have to be interested in finding those clothes. I've been in different shapes my whole life and I know there is always attire that will have me feeling like the hottest person in the room!
This also includes swimwear and lingerie. Do you have certain pants/jeans/blouses that make you feel gross or embarrassed because they highlight parts of you that you want to hide or don't like being shown?
Well, toss those bitches out the window (or preferably donate them) and go out and it might be exhausting…I know I hate shopping…but you owe it to yourself to always try to feel like your best self. If that means getting a couple new pieces of clothes that make you feel like your best self then the investment will be worth it.
So in summation, my solution to issues involving attire/your exterior: GET RID OF THE CLOTHES THAT HAVE YOU FEELING LIKE YOU ARE NOT BEAUTIFUL! YOU ARE A SEXY HUMAN!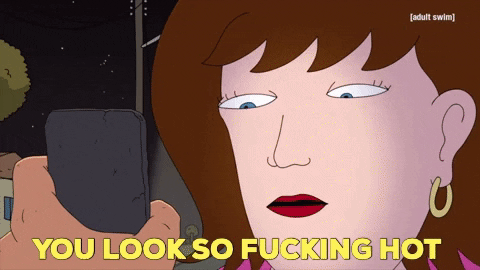 Next.
Again, this can apply to other issues. Try…people.
Are there people in your life (this could very well include family) who after you leave them you feel bad about your life or yourself? That's not necessarily their fault because again nobody can make you feel anything BUT (big BUT) why be in the company of someone who is going to kill your hot girl vibes.
You don't need that in your life. Trust me.
So in summation, my solution for when you end up feeling uncomfortable or not good enough after frequenting with certain people: AVOID THOSE PEOPLE AS MUCH AS YOU CAN. IF YOU CAN'T (family functions for example-which to be honest you can very well avoid) THEN PREPARE YOURSELF FOR THOSE FEELINGS AFTERWARD AND SOME PICK ME UP MANTRA SO YOU DON'T END UP WALLOWING IN THE FEELINGS AND THINK THERE IS SOMETHING WRONG WITH YOU.
Always take care of you because no one will do it better or at all. And life is way too short and crazy to be having moments where you feel less than.
YOU ARE AWESOME AND BEAUTIFUL AND HOT. PLEASE REMEMBER THAT.