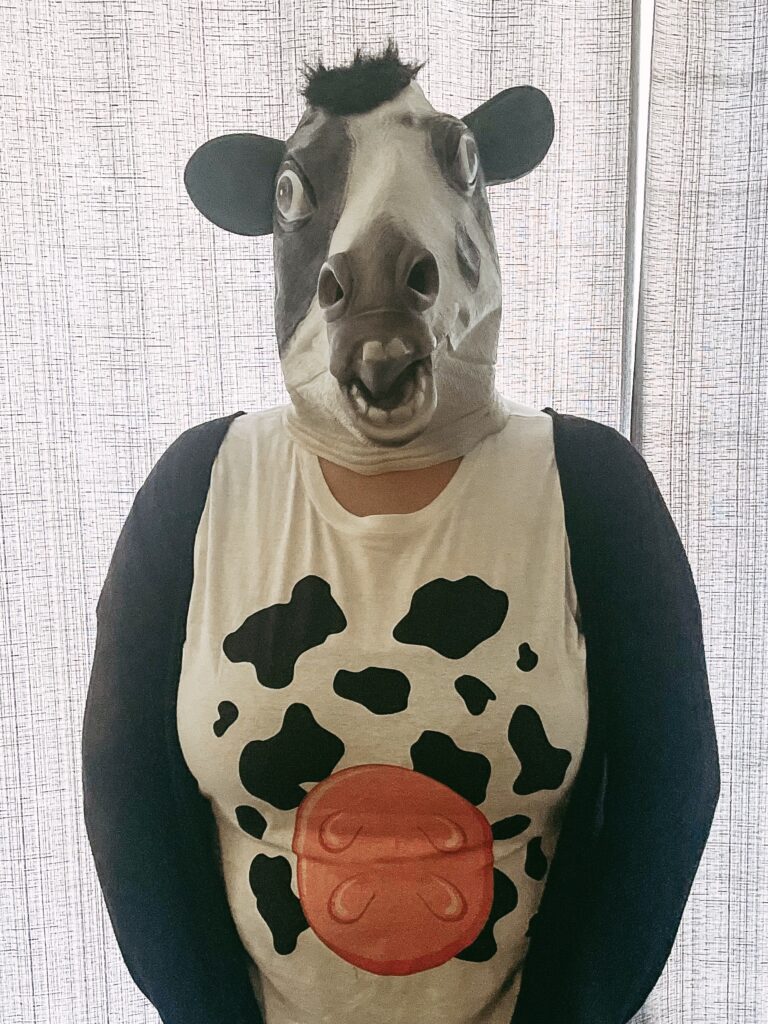 This post may contain affiliate links, which means I'll receive a commission if you purchase through my links, at no extra cost to you. Please read full disclosure for more information.
So, legit Halloween is over now, but I'm posting this now because 1. I'm slow af when it comes to blogging and not as on top of it as I should be, and 2. things are on sale after Halloween, so win/win.
I don't know about you but when Halloween rolls around, I sometimes will have to dress up suddenly if I decide to make a last minute appearance at a party and don't want to be that boring spinster that's not in costume.
Or sometimes for work, there will be costume contests where you win goods, and who wants to miss out on that simply for not being in a costume?
But I never want to go full on out, because most of the time I have no energy to do any shopping.
So, a couple of years ago, I bought some masks that I was going to initially just use to start posting videos of me in different animal masks dancing on Tik Tok (hey, this is a no-judgement zone! How dare you!?)
But then when Halloween rolled around that year (2021, I think), suddenly last minute I needed a Halloween costume for a fiesta, ayy! I was so glad that I had a couple of choices to choose from for a potential costume (Cow, Horse, Dog, & Frog).
However, I noticed that I didn't have an outfit to go with the masks aka potential Halloween costumes. And by outfit, I meant shirt. Easy peasy.
Boo. 😭
Yet, after some searching on my fav place on the internet, Amazon, I managed to find the answer to my prayers.
I am going to post the masks aka my Halloween masks and shirt that I bought that has saved my life for Halloween for a couple of years now.
I've only been the cow, but hey options are a girls (or boys) best friend, so more masks and shirts are better.
The one I've been more than once is the cow.
It's legit just a cow t-shirt and cow mask! But I also have masks of a horse, frog, and dog. Woof.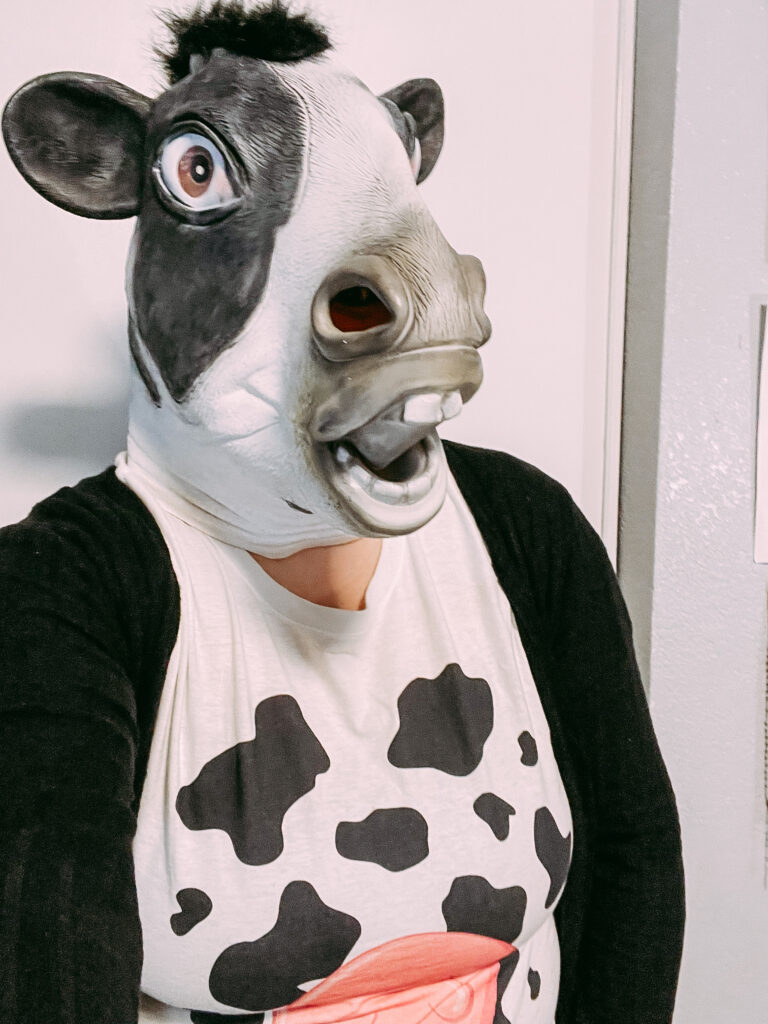 I could say I've been a sexy cow, or at least this year I was because while I had the cow teet-shirt and the mask on, I also sported some sexy black boots with the ensemble. I figured it would throw people off, because when have you seen a sexy cow …
Okay, bye now.
Love, Loops. ooxxooXoXXx
Ps. I also found this other cute shirt for the cow mask! LOLLL. Really the sky's the limit with this! And these shirts that would be funny af with the horse mask, or frog mask, or dog mask! LOL.
Hope these Halloween costume ideas help you the way they've helped me these last couple of years!
Okay, crazy lady out. ✌🏻